Jakarta oh Jakarta. Even though it is known as the city with the most expensive average cost of living in Indonesia, the capital city of this country still has its own charm with many tourist attractions in Jakarta. Forget about pollution and congestion, Jakarta has many interesting tourist attractions that you must visit for a weekend with family, friends, or your beloved boyfriend.
Curious about what tourist attractions make Jakarta still worthy of being a vacation destination? Check out the following summary of 12 interesting tourist attractions in Jakarta:
1. Alive Museum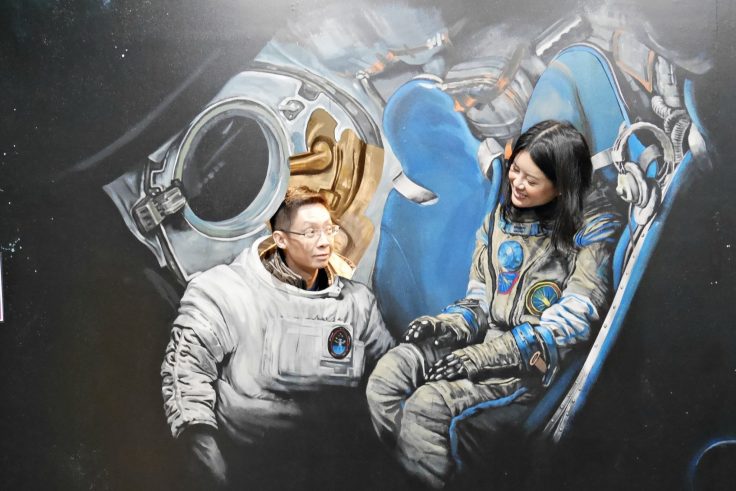 Located in Taman Impian Jaya Ancol, Alive Museum is a unique visual museum network from Korea that presents wax figures of famous figures, similar to Madam Tussaud's Museum in Bangkok, Hong Kong, China, Japan and Singapore. The various statues depict famous figures in the entertainment world, from Korean pop singers to well-known western singers and Hollywood stars. There is also a collection of visual illusions with creative images, so this tourist spot is perfect for filling your Instagram album.
Alive Museum is open from Tuesday to Sunday, 10:00 a.m. to 9:00 p.m. This tourist spot in Jakarta is only open on Monday if the day coincides with a national holiday.
2. Beautiful Indonesian Mini Park
Want to travel around Indonesia but are constrained by cost and time? Relax, while waiting for your savings to be collected and your request for leave from the office to be approved, just come to Taman Mini Indonesia Indah (TMII). This is a miniature of Indonesia from Sabang to Merauke.
You can get to know Indonesia more from this tourist spot. In TMII, there is a lake with an artificial island whose shape is made to resemble the islands in Indonesia. In addition, there are 34 provincial platforms that provide various information about their respective customs and cultures, from culinary delights to traditional clothing to traditional houses.
Not only introducing the culture of your own country, this tourist spot which was initiated by Mrs. Tien Soeharto also has many museums and also a theater stage. Traveling at TMII, you seem to have explored the whole country.
3. Ancol Dreamland
Taman Impian Jaya Ancol is the largest recreational park in North Jakarta. This tourist spot is divided into many zones such as several private beaches, Fantasy World, Ocean Arena, Atlantis and Ocean Ecopark. You will feel less time in a day if you want to enjoy every ride available.
One more thing that is interesting here is the Art Market which attracts quite a lot of visitors. The Art Market is the right place for you art lovers. Here, you can buy a variety of handicrafts to participate in learning to paint, make batik and make pottery from clay. Isn't it fun?
Taman Impian Jaya Ancol is a complete, attractive tour package for you to visit with your family. There are culinary attractions as well as lodging that make your accommodation affairs while on vacation in Jakarta easier.
Also read: 8 Recommended Hotels Near Ancol and Mangga Dua Jakarta
4. Angke Kapuk Nature Park
Jakarta apparently still has green areas that are interesting to visit. Taman Wisata Alam Angke Kapuk or also known as the Pantai Indah Kapuk Mangrove Forest is also located in North Jakarta. This tourist spot is suitable for those of you who feel tired of the busy city of Jakarta.
The Angke Kapuk Nature Park is very wide with cool and beautiful air because of the thick pephonan. There are lots of activities that you can do here, from canoeing, jungle trekking to hunting for photographic objects. One more thing that is interesting is that you can also donate a number of funds to be exchanged for mangrove seeds and you yourself plant them. For more information, you can contact the officer on site.
5. Monas
Who doesn't know Monas? Monas, which stands for National Monument, is a proud icon of Jakarta residents. This 132-meter high monument and a crown of fire torches at its top has long been on the list of mandatory visits for tourists who come to Jakarta.
At Monas, you can do many things. You can go up to the top court to see the view of Jakarta freely or visit the National History Museum at the bottom. The vast Monas area is also the right location for light sports such as jogging and cycling.
6. Istiqlal Mosque
Not far from Monas, there is the Istiqlal Mosque which is the largest mosque in Southeast Asia. This mosque has a total building area of ​​around 2.5 hectares and as a whole can accommodate around 200,000 worshipers. This mosque is one of Bung Karno's major projects which took approximately 17 years to build due to the political situation that occurred in his time.
The mosque consists of five floors according to the number of pillars of Islam. Not only the number of floors, several other constructions were also made in accordance with Islamic values ​​and history, such as the 12 dome supporting pillars according to the birth date of the Prophet Muhammad. The number of calligraphy arts that decorate it makes the Istiqlal Mosque look even more magnificent and beautiful.
Every time the implementation of Eid al-Fitr and Eid al-Adha prayers, the Istiqlal Mosque is filled with worshipers who come from Jakarta and its surroundings.
7. The National Museum of Indonesia
The National Museum of Indonesia is a museum in Central Jakarta that houses a collection of inscriptions, statues, traditional weapons, textiles, pottery, manuscripts, archaeological excavations, and other ancient objects from various parts of the archipelago. This tourist spot in Central Jakarta was founded in 1778, and is now known as one of the largest museums in Southeast Asia. The National Museum is also known as the "Elephant Museum", because of the elephant statue in its courtyard.
The National Museum of Indonesia offers art and history education activities for the public every weekend. Visitors can learn traditional dance and batik, or watch art performances and fairy tales. This tourist spot in Jakarta is open from 8:30 a.m. to 4:00 p.m., but on Fridays, the museum closes at 11:30 a.m. In addition, the National Museum is also not operating on Monday.
Visitors who want to come to tourist attractions in Jakarta can use the Trans Jakarta bus to the City route or the commuter train that stops at Gambir Station.
8. Old Town
Kota Tua was previously known as Old Batavia or Oud Batavia. This tourist spot in Jakarta is very wide and covers the Jakarta area from north to west. The existence of Sunda Kelapa Harbor at that time was the beginning of the Dutch East Indies government, which decided that this area would become the center of government at that time.
There are lots of historical values ​​that you can take when exploring the Old City. You can see old buildings with typical ancient European and Chinese architecture. The most visited part of Kota Tua is the Fatahillah Museum and its surroundings. Here, you can enjoy a variety of culinary delights, rent an onthel bike and also watch street art performances.
9. Planetarium
Do you like things related to astrology? Don't hesitate to visit the Planetarium located in the Taman Ismail Marzuki area, Jakarta. The planetarium is a place to make astronomical observations and participate in watching and experimenting with astrology using props.
Here, you can learn all things about space. See various binoculars, watch films of the formation of the universe and the process of lunar and solar eclipses. All things regarding astronomy are presented in full here.
10. Bank Indonesia Museum
The Bank Indonesia Museum is located at Pintu Besar Utara 4 Street, Kota, West Jakarta. The location of this museum is not far from the Fatahillah Museum area. The museum was inaugurated on 21 July 2009.
What's so interesting about the Bank Indonesia Museum? The Bank Indonesia Museum is arguably one of the most modern museums in Indonesia today. This museum exhibits many collections accompanied by sophisticated and high-tech props. One of the highlights is the Transition Room. Here is an interesting hologram of the flying coin. If you catch one coin, information about that coin will appear.
In addition, there are many other rooms that are no less interesting. Most rooms have used audio-visual technology so that it can help visitors to learn history more easily.
11. Ragunan Wildlife Park
Ragunan Wildlife Park or previously known as Ragunan Zoo can be your choice while on vacation in Jakarta. The zoo with an area of ​​140 hectares is home to more than 4,000 animals of 295 species.
If you are on vacation with children, visiting Ragunan Wildlife Park is the right choice. Here, children can get to know animals in a fun way. Tourist attractions in Jakarta, which are located on Jalan Harsono RM, Pasar Minggu, this is a special area for children called Children Zoo.
12. Betawi Village Setu Babakan
Kampung Betawi is an area of ​​Setu Babakan and its surroundings which is used as a cultural tourist spot to get to know the Betawi ethnicity. This village is located in Jagakarsa District, South Jakarta.
You can learn to get to know the Betawi ethnic group, from traditional houses, traditional clothes to taste the egg crust which is its signature culinary. Even more interesting, you can rent a bicycle to get around the village or go fishing in Setu Babakan.
13. Grand Indonesia Shopping Town
Grand Indonesia Shopping Town is one of the largest malls in Jakarta, located in the MH Thamrin area. This mall is in a complex with hotels, apartments and office buildings managed by the same developer, namely Kempinski.
Consisting of two main buildings, namely the East Mall and West Mall, Grand Indonesia Shopping Town has hundreds of tenants. These tenants provide your various needs ranging from fashion, culinary to entertainment.
14. The Thousand Islands
The latter is not necessarily unattractive. In fact, this is the tourist area in Jakarta, which is forbidden if you just skip it, yes, the Thousand Islands. This archipelago is in the sea off Jakarta. Being here, you will lose track of time and don't want to go home. Some of the most popular islands include Pari Island, Tidung Island and Bidadari Island.
You can do various activities here. For those who like water activities, please satisfy yourself with diving and snorkeling. Sea culinary fans can also eat a variety of seafood dishes ranging from shrimp, squid, crab and prawns.
sumber : anekatempatwisata.com